Non-governmental organization "Women's Information Center" (WIC)
2023-05-23 10:53:12
The non-governmental organization "Women's Information Center" (WIC) was established in 2000 on the initiative of women and with the support of the Georgian Committee of the Helsinki Citizens' Assembly. In 2002, WIC became a co-founder of the Coalition of
Women's Non-Governmental Organizations in Georgia with the support of the OSCE/ODIHR.
In 2003, it was registered as an independent organization as a non-entrepreneurial non-commercial legal entity. The organization is one of the first to start working on issues of gender equality and women's rights in Georgia.
WIC promotes the formation of women leaders and the development and creation of networks of women's non-governmental organizations in the regions of Georgia. It is a member of several national, regional, and international associations,' and cooperates with both regional and international actors:
Coalition Education for All Georgia;
"Georgian Agriculture and Rural Development" Alliance (GAARD);
Network of Women Mediators of the South Caucasus;
"Global Partnership for the Prevention of Armed Conflict" (GPPAC);
International Organization "Women Against Violence" (WAVE);
"East-West Women's Network" (NEWW).
The organization works at the local, national, and international levels in the following directions:
Development of gender equality policies and promotion of implementation;
Women's political participation;
Women, Peace, and Security;
Elimination of gender-based violence;
Women's mobilization and economic empowerment;
Raising awareness.
With the slogan - "Women can, women act, women change!" WIC cooperates with women who want to get involved in politics, aiming to start a business, or are looking for new ways to realize their potential.
The organization supports and helps women who are victims of violence and women who are ready to fight against all forms of violence. The slogan "Violence is a crime, silence is complicity" belongs to the Women's Information Center.
WIC resources are aimed at women with shared values who want to truly challenge gender inequality and fight against patriarchy. The organization works for women who are motivated to find the inner strength to not stop fighting to live in a gender-sensitive, balanced environment with equal opportunities and a sense of equality!
The Women's Information Center administers and operates the South Caucasus Gender Network - Gender Information Portal http://ginsc.net/. The purpose of which is to encourage critical thinking and promote the wide dissemination of information on issues of gender equality and women's rights, by the standards of journalism.

On July 26, 2019, representatives of the Women's Information Center organized a focus group in Kobuleti Municipality that included local leaders and women entrepreneurs who use / do not use the Women's Room Service.The purpose of the focus group was to evaluate the use of women's room services in the municipality for effective planning of further work.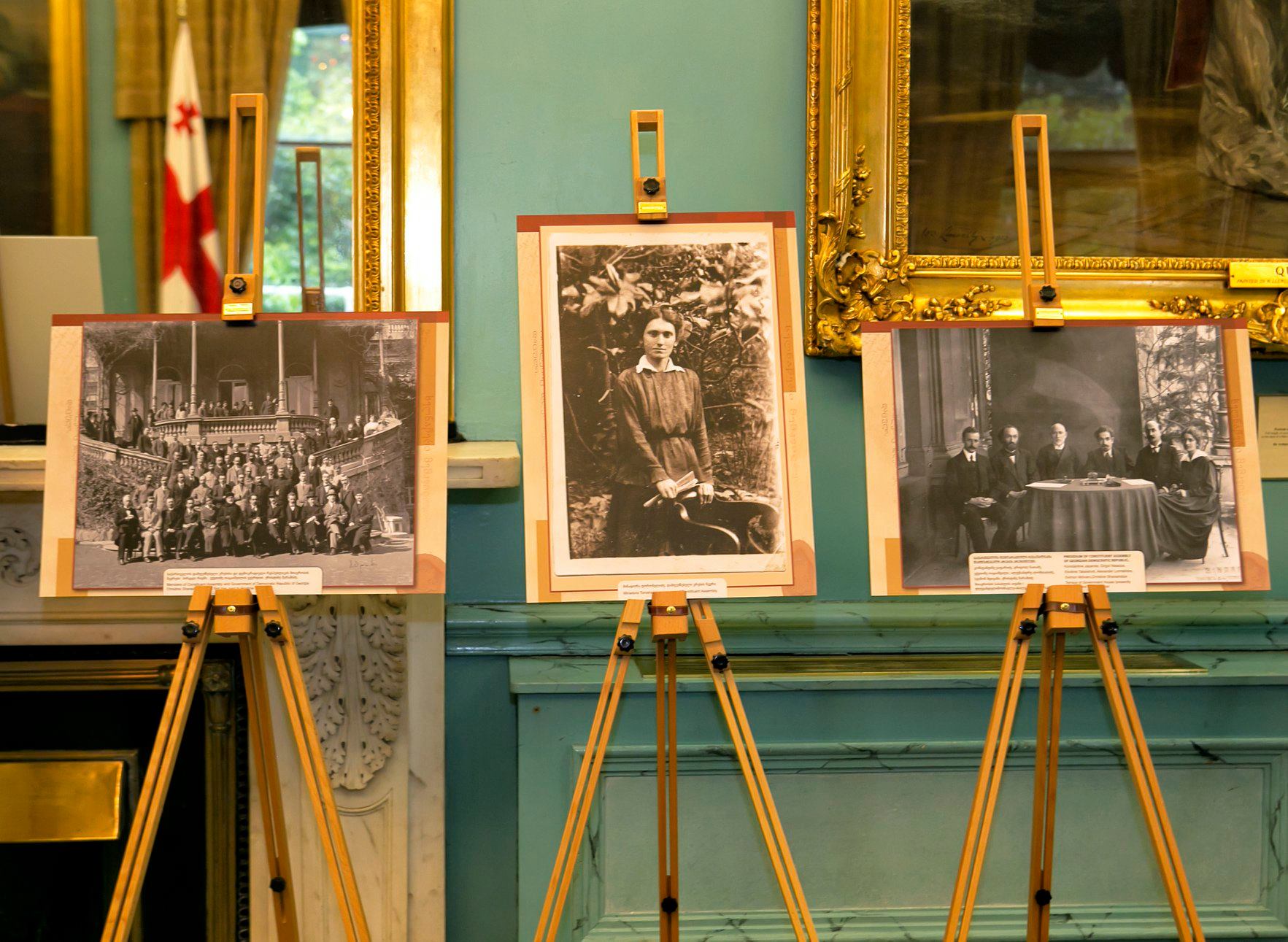 On May 29th, Embassy of Georgia to the United Kingdom of Great Britain and Northern Ireland, held the Independence Day Reception and the exhibition on the occasion of the 100th Anniversary of Georgian Parliamentarism. Along with other exhibits, the documentation and photo materials depicting the life and work of women members of Georgia's first independent Constituent Assembly of 1919-1921 were exhibited.